Forget hyperloop and travel faster; maybe instead, we want greater efficiency. Introducing the world's first autonomous train to operate in rail traffic, which has just seen its premiere run in Hamburg.
"The railroad has arrived in the digital future," said  Dr Richard Lutz, CEO of Deutsche Bahn, which has teamed up with Siemens Mobility and the city of Hamburg to develop the world's first train that operates by itself in rail traffic. The train drives "the perfect timetable automatically, accurate to the second and energy-optimised," says the CEO of Siemens AG.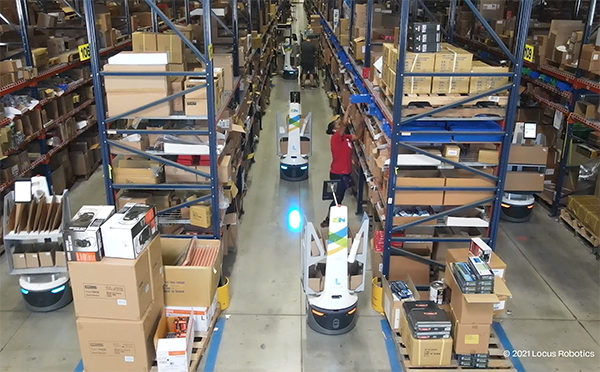 Supply chain challenges appear to have become the number one economic talking point of the moment, and they are feeding inflation, or so they say. However, Techopian believes in technology, especially exponential technologies, and reckons the supply chain problems are temporary. The news out of Hamburg would appear to support that position, although it will take several years for the full impact.  
Of course, autonomous trains are not new. There is a good chance you have taken one during a journey between airport terminals, but the Hamburg project is the first example of an autonomous train running on existing rail infrastructure also used by other trains.
According to Siemens, "the driver remains on the train to supervise the journey with passengers on board. However, shunting, such as turning the train around, is done without onboard personnel."
Dr Lutz added: "The railroad has arrived in the digital future, and Digital Rail Germany has become a reality. With automated rail operations, we can offer our passengers a significantly expanded, more reliable and improved service – without having to lay a single kilometre of new track. It is our goal to make rail transport attractive to ever-larger numbers of people, which is the only way we can achieve the mobility transition."
Dr Roland Busch, CEO of Siemens AG, said: "We are making rail transport more intelligent. For example, trains drive the perfect timetable automatically, accurate to the second and energy-optimised."
He added: "With our technology, our customers can transport up to 30 per cent more passengers, significantly improve punctuality and save more than 30 per cent energy."
Dr Peter Tschentscher, First Mayor of the Free and Hanseatic City of Hamburg, said: "We are creating greater capacities on the existing tracks and improve reliability and punctuality of rail travel."
The digital S-Bahn had its premiere run at the Intelligent Transport Systems World Congress (ITS) opening in Hamburg. During the congress, four digital S-Bahn trains will operate automatically along the 23-kilometre section of S-Bahn Line 21 between the Berliner Tor and Bergedorf/Aumühle stations. In addition, four digital S-Bahn trains in Hamburg will provide regular scheduled passenger service beginning in December. Plans to digitalise Hamburg's S-Bahn entire system by the end of the decade are already underway, and investments in trains and infrastructure are being made. In addition, the technology is projected to be used nationwide for regional and mainline rail systems.