Techopian's weekly roundup on some of the key stories covered this week. For those too busy during the week but need something to make them seem informed on Monday morning
Data on subtitles usage belies falling attention spans claim
The great resignation, does technology change the story?
Apple planning fully autonomous car by 2025
Quantum computing — how close is it?
Cultured steak is coming

If attention spans are falling, why do younger Netflix viewers prefer subtitles?
Here is the big problem with the claim attention spans are diminishing— it seems to be something older generations always say. When the author was a kid, they said it about TV. "We listened to the radio," said my parents, "and you had to use your imagination and concentrate. You kids, it's all there on a plate, it's too easy, you are becoming lazy."
I wonder what older generations thought when my parents stayed glued to the radio. Read a book by Dickens — the complex, meandering sentences. Take this one:
I challenge you to read it all and not scan it.
"In the year 1775, there stood upon the borders of Epping Forest, at a distance of about twelve miles from London–measuring from the Standard in Cornhill,' or rather from the spot on or near to which the Standard used to be in days of yore–a house of public entertainment called the Maypole; which fact was demonstrated to all such travellers as could neither read nor write (and at that time a vast number both of travellers and stay-at-homes were in this condition) by the emblem reared on the roadside over against the house, which, if not of those goodly proportions that Maypoles were wont to present in olden times, was a fair young ash, thirty feet in height, and straight as any arrow that ever English yeoman drew." That is the first sentence from Barnaby Rudge by Charles Dickens.
Evidence to suggest millennials and generation Z have poor attention spans is weak. Evidence to suggest we all have diminished attention spans is nuanced. And now a survey comes along finding that younger viewers of TV shows are more likely to watch shows with subtitles than older viewers.
See: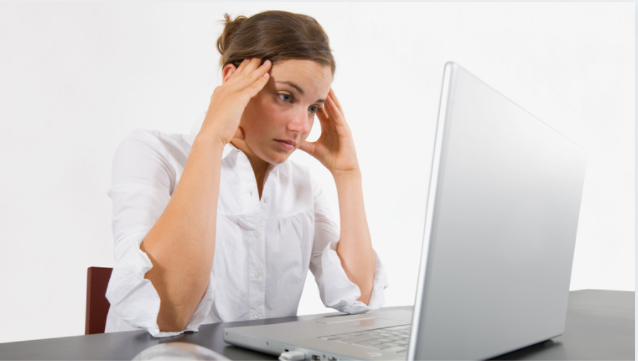 The great resignation, does technology change the story?
The Great Resignation story that dominates headlines might be exaggerated, but the technology story isn't.
They call it the tyranny of today. For example, whenever a radio station polls its listeners and asks them to list their all-time favourite records, a disproportionate number of records released that year are cited. I first became aware of the trend around 1991 when BBC Radio 2 ran a programme featuring all-time favourite records and 'Everything I do, I do it for you" from Bryan Adams featured near the top alongside Bohemian Rhapsody, Stairway to Heaven and Hey Jude. The song topped the UK single charts for 16 weeks consecutive weeks that year. At the time, some people even talked about it as the greatest single ever. Now I don't want to be unkind, but I bet you barely remember it if indeed you do, or maybe you groan at the mere mention of it.
The tyranny of today is always present; it just wears different guises. At the moment, we view the world through lenses tinted by Covid. Covid accelerated trends that were going to occur anyway, such as remote working, increased uptake of e-commerce and telemedicine, but we err if we draw a long list of permanent changes that Covid will create.
Take the Great Resignation— why would you expect it to last? People may want jobs that provide a greater purpose, they may want an improved work-life balance, they also need to eat and pay rent, and Covid has increased the cost — perhaps only temporarily — of both.
But a couple of longer-term trends are in play.
Apple planning fully autonomous car by 2025
Is the end of the steering wheel nigh? It is difficult to overstate how significant fully autonomous cars will be. Their impact on the global economy could be even more significant than the move to working from home.
Following a report predicting autonomous cars will be safer than traditional cars by 2024, Apple is said to be releasing an autonomous car in 2025.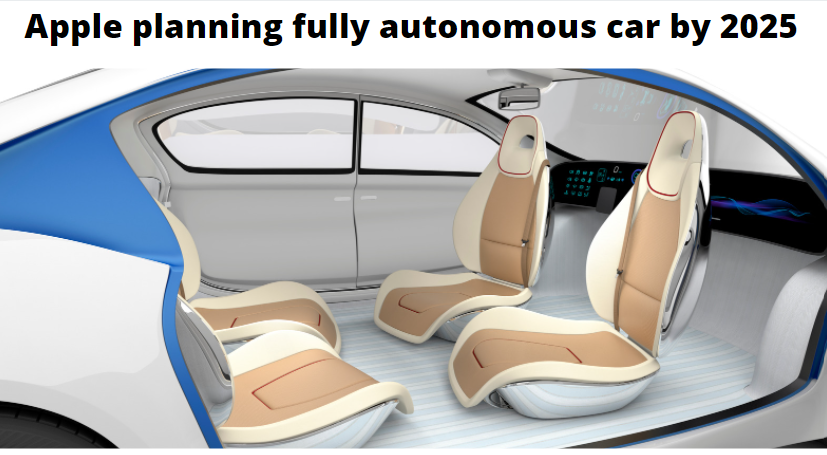 Quantum computing — how close is it?
There is a saying: The King is dead, long live the King. Maybe you can say the same about exponential changes in technology: Moore's Law is dead long live Moore's Law.
When, in 1965, Gordon Moore made his famous comment about the number of transistors on an integrated circuit doubling every 18 months to two years; he was talking about a particular iteration of computer technology.
In fact, there has been a multitude of paradigms in the story of computers. According to this website, as follows:
Vacuum tubes — one bit on the size of a thumb
Transistors — one bit on the size of a fingernail
Integrated circuits — thousands of bits on the size of a hand
Silicon computers — millions of bits on the size of a fingernail.
It does appear that as far as traditional silicon computers are concerned, exponential change is over.
But around the corner, we have photonics; see Photonic Computers give Moore's Law a new lease on life, graphene-based computers, see Graphene set to pass tipping point and quantum computers.
Quantum computers themselves have their own Law — Rose's Law, named after Geordie Rose, the former CTO and CEO of D-Wave Systems.
Rose's Law says the number of qubits on a quantum computer doubles every nine months. And that would give us a kind of exponential of an exponential function — because each extra Qubit is meant to represent a doubling of computing power, and the number of Qubits is doubling.
The only snag with the above is that D-Wave quantum computers use a different technology from other quantum computers, and critics say that the D-Wave machines are not pure quantum computers.
What we can say is that IBM claims to have produced a quantum computer with 127 functional Qubits — double the size of its previous machine. It anticipates that next year it will have developed a 433 Qubit computer and a 1,000 Qubit machine by 2023.
The latest IBM quantum computer is called Eagle; the next one is slated to be called Osprey and the other after the Condor. Which begs the question, where do we go from Condor? A griffin, perhaps or a dragon?
A few weeks ago, a team of researchers from the University of Science and Technology in China claimed to have developed a quantum computer that was — wait for this — ten million times faster than Google Sycamore quantum computer. But then that was so very October. Apparently, the IBM Eagle has double the power of the Chinese machine.
Do you see what we mean? This isn't exponential change; it is an exponential of an exponential. Apparently, that is called a googolplex.
Cultured steak is coming
And while we are on the topic of exponential, did you know that the cost of "cultured meat has gone from 2.3 million dollars per kilogram to just over twenty dollars per kilogram—a 99.999 per cent drop in price—in just seven years."
The snag; up to now, cultured meat has mostly been burgers or chicken nuggets.
Now scientists from Israel have produced steak from a lab. It costs $50 a slice, and apparently, the taste isn't quite right. So not exactly mouth watering.
The implications, however, are staggering. If the exponential rate can continue, then three things might happen. We will be able to eat meat without creating carbon emissions (or many emissions, at least). We will be able to eat meat without killing an animal, and the cost of meat will plummet.
Isn't that win, win, win?
Of course, there is massive resistance to the idea — and the end of dairy farming or grazing animals will clearly be one of the most disruptive shocks to have occurred since Eve is supposed to have said to a snake, "yes, that fruit does. Look nice."
But it will happen anyway; the economic and environmental advantages of cultured meat are overwhelming, the rest is just chemistry.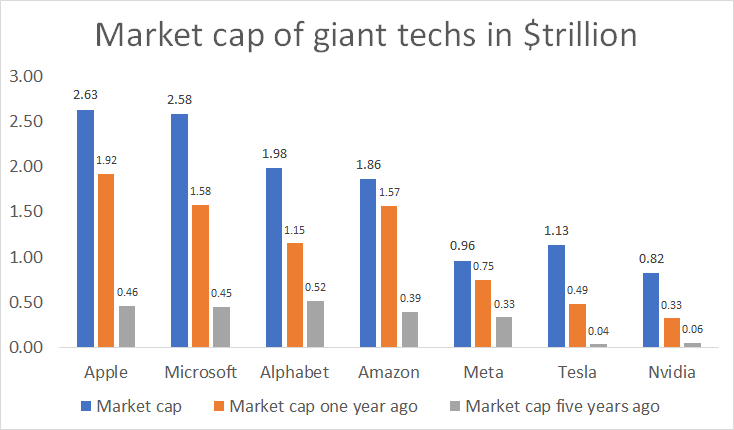 Hope you enjoy the newsletter, let us know by emailing info@techopian.com and if you really like it, send it to a friend you really care about.